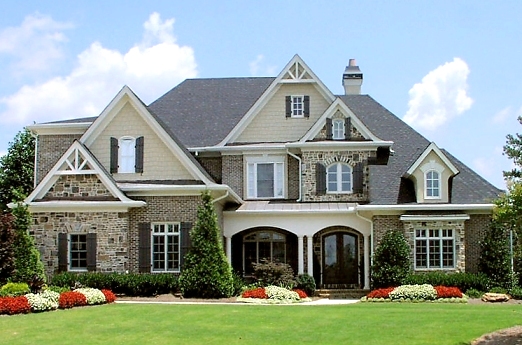 Selling a home?
Retain the services of a Broker.
Q: What is a Listing Broker?
A: A Listing Broker represents only the Seller in marketing and selling their home.
Q: Is it necessary to have a Listing Broker?
A: No, not at all!
However you will need to do the following listings yourself for your house to get exposure to buyers:
Zillow.com
Trulia.com
Realtor.com
Homes.com
First Multiple Listing Service (FMLS)
Georgia M.L.S.
These are in addition to major home search websites and sub-syndication to over 1,000 minor sites and online classifieds
Q: Can I sell my own home as a FSBO (For Sale By Owner)?
A: Yes you can.
Advantages of selling your own home:

No commission paid to a listing broker, however you will want to compensate a broker who brings a buyer to your house with your permission,
The Homeowner will receive all the proceeds, minus advertising or marketing costs invested in advertising and open houses,
The homeowner has total control of the entire transaction from start to finish,
You are always present for home showings, answering questions and providing information about the neighborhood
Disadvantages of selling your own home:

If mistakes are made you only have yourself to blame.
You will have to rely on your gut instinct about buyers and their interest in your home and whether they indeed qualify financially to purchase it.
You will have to absorb all costs associated with the selling of your home. These include, but are not limited to, promotional flyers, ads in the local newspaper,
Internet ads etc.
Unless you pay to have your house listed in the Multiple Listing Services, you will not have access to qualified buyers like the professionals do, but will have to
rely on drive-byes and word-of-mouth.
Without knowing how to compare your home to others in your area, you may underprice, or overprice your home in today's market.
You must become knowledgable about the legal and financial aspects of the transaction.
An experienced real estate attorney will probably be required.
Disclaimer concerning Dual Agency

Don's practice was founded on the principle that both parties in a real estate transaction should have their own separate representation. He provides true exclusive agency representation. In fact, Don will never practice Dual Agency, (Representing both parties in a transaction). Therefore, you will never wonder whom your broker represents. There will never be a conflict of interest, because there will never be the possibility of your broker changing agency status.
There is a difference in the type of representation a broker can offer. Brokers who take listings guarantee that they will represent the seller, solely. Remember that the listing Broker has signed a contract with the Sellers to represent them, creating a fiduciary duty to the Seller. (Georgia law defines a fiduciary duty as the highest possible duty including, honesty, full disclosure, confidentiality, diligence, reasonable care, loyalty, obedience and accountability.) Some brokers will straddle the line and attempt to represent the buyer and the seller in the same transaction, which will always result in a conflict of interest
As a Broker, Don has a fiduciary duty to you... You will always be his client and never be reduced to customer status when you are working with him. He is legally and ethically bound to work exclusively for you to ensure a swift, accurate and advantageous completion of the transaction.