How Don makes the process so easy for you…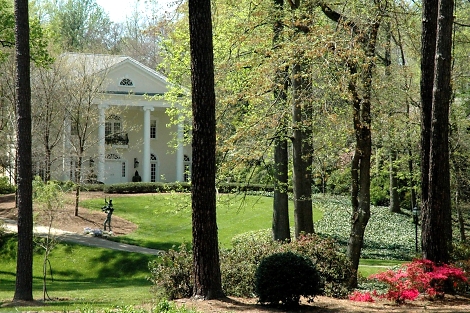 Complete our questionnaire with as much information as possible, adding whatever important information you think Don could use in searching for your new home.


In the process of finding the new home, it is imperative that you and Don have a brief conference via the telephone. Much valuable information will be exchanged, for example, the length of your anticipated commute to work, traffic patterns, schools, property values and of course the timing of your move. So please let him know a good time to call and discuss these and other items with you. This will also enable you to know whether there is a "personality fit" with him. After all, you probably would like to work with someone that you trust, and respect, when making such a large investment on behalf of your family.


Once Don has the information that he needs, he will do a detailed and intensive search of the 30,000 homes that are listed in the MLS system for the Greater Atlanta area. (Remember that ALL the listed homes in REALTOR.Com are downloaded from the regional MLS systems, so you are not likely to find one that he is unable to. The major difference is that he is privy to a lot more information than you are able to acquire through the search engines and web sites).


Once Don has identified a number of homes that match your criteria for that perfect home, he will send you the relevant details and photographs (if available) via e-mail. This is then followed by a brief consultation in order for him to acquire feedback as to whether any of the houses are a perfect match and whether there is a strong desire for you to see the home/s in person.


At this juncture, an appointment is made with Don for you to view the homes selected. If possible, please give him as much notice as possible so that he can give you as much time as you require.


When you have decided on a house, Don will discuss various offer options with you.


Don will then write up the offer (contract) and negotiate the best possible price on your behalf.


Once negotiations have been completed, Don will oversee the home inspection, assist with the appraisal if necessary, monitor the loan process, and liase with the closing attorney etc. etc.


If requested, Don can supply you with names of resources for mortgage pre-qualification, home inspectors, real estate attorneys, home warranty companies as well as a list of utility companies that service the area.


Lastly, Don will attend the closing with you and he has been known to assist with the move in on the odd occassion. A Final word. Please note that Don does not provide a one time search service but rather an ongoing client/consultant relationship.