Buying a Home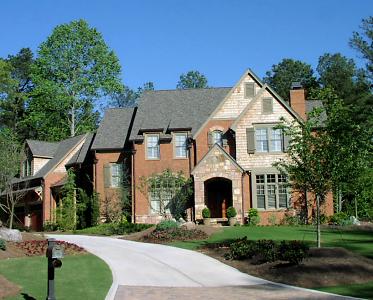 In the vast majority of real estate transactions, all parties involved, with the exception of the buyer, will unwittingly assist the seller in obtaining the highest possible price.

Unless you specifically request that an agent represent you as a Buyer's Agent, all the agents who assist you, will in all likelihood be working for the seller.

"A real estate broker doesn't work for you, but for the seller. If you want someone on your side, get a Buyer's Agent" –Readers Digest

"Retain your own Buyer's Broker when buying a home" –Consumer Digest

"Buyer advocacy seems to be taking off. I'll never buy a house any other way" –Wall Street Journal

"Buyers average a 5% savings when represented by a Buyer's Agent, rather than a Sales Agent" –Money Magazine

Questions and Answers about a Buyer's Agent

Q: What is a Buyer's Agent?
A: A Realtor who represents you and your interests EXCLUSIVELY when you are purchasing real estate.

Q: Is it necessary to have a Buyer's Agent?
A: Not unless you prefer having everyone working in the Seller's interests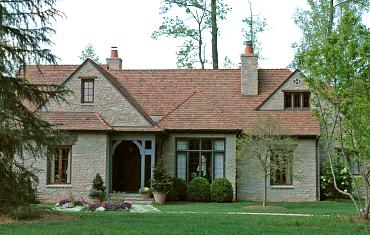 Q: Can't the Seller's Agent represent me as well?
A: Yes, that's called Dual Agency, (prohibited in some states, for good reason). Caution! The Sellers and their agent have had a longer contractual relationship, so can you be sure that the Seller's Agent is going to negotiate a good deal for you?


Q: What does it cost me to have a Buyer's Agent represent me?
A: Absolutely nothing! Zero! But he/she could save you a small fortune!

Q: How does a Buyer's Agent get compensated?
A: When a seller "lists" his house (puts it on the market), he agrees to pay the listing broker a certain commission. The listing broker, will in turn, list the house in the MLS system and disclose what he/she will pay to any other broker who brings the buyer. Otherwise the listing broker keeps all of the commission if he/she finds a buyer.

Q: Do Buyer's Agents and Seller's Agents have the same qualifications and licenses?
A: Yes! They have to sit for the same examinations and continuing education classes and generally belong to the same associations.

Q: Are there any other differences?
A: Not really. Seller's Agents are typically very good at, and prefer, the marketing challenge of selling a house. Buyer's Agents are very comfortable with investigative analysis of real estate, and counseling Buyers. Many agents can do both very well.

Q: If a house catches my eye and I want to investigate further, what steps do I need to take?
A: Contact a Buyer's Agent FIRST, before contacting the Seller's Agent. This will ensure a smooth transaction for you should you decide to purchase the house.

Q: If I walk into a sales office for a new community being built, can I negotiate a discount because I don't have a Buyers' Agent?
A: No. Each builder has contracted to pay a set fee to the marketing company (sales office) on each house sold, irrespective of the number of agents involved (even if you should negotiate directly with the builder, he still has to pay the same fee to the marketing company).
Meet your Buyer's Agent


A little more detail on Buyer Agency
Don's practice was founded on the principle that both parties in a real estate transaction should have their own separate representation. He provides true exclusive buyer agency representation. Not buyer agency in name only. He represents buyers only. He does not list property. (Only as a courtesy to former clients). Therefore, you will never wonder whom your agent represents. There will never be a conflict of interest, because there will never be the possibility of your agent changing agency status.

There is a difference in the type of representation an agent can offer. Agents who take listings cannot guarantee that they will represent you, the buyer, solely. Remember that the listing agent has signed a contract with the Sellers to represent them, creating a fiduciary duty to the Seller. (Georgia law defines a fiduciary duty as the highest possible duty including, honesty, full disclosure, confidentiality, diligence, reasonable care, loyalty, obedience and accountability.) Because the listing agent or any agent affiliated with him or her already has this duty towards the seller, by law, you are not a client, but a customer. (An agent's duties towards a customer include only honesty and full disclosure.)

As a Buyer's Agent, Don has a fiduciary duty to you.. You will always be his client and never be reduced to customer status when you are working with him. He is legally and ethically able to work exclusively for you to ensure a swift, accurate and advantageous completion of the transaction. And because the seller generally offers to pay the commission to a selling agent when a property is offered for sale, it makes sense not to settle for weak, watered-down representation when you can have Don's representation at no cost.

Please note that Don's services cost you nothing and in no way inflate the price of the property.